New Regulations Effective as of October 18, 2010
The final retail Forex regulations (which requires registration for forex CTAs, CPOs and IBs) have been published in the Federal Register.  The final regulations will be effective as of October 18, 2010.  The regulations were adopted essentially as written with the execption of two major issues:
Leverage

– while the proposed rules called for a maximum leverage of 10:1, the final rules allow the NFA to determine the margin requirements for the currencies within a defined set of CFTC parmeters.  Currently the parameters include 50:1 leverage for major currencies and 20:1 leverage for all other currencies.

Forex Introducing Brokers

– the proposed rules called for all forex introducing brokers to be guaranteed by a single FCM or RFED.  The final rules allow a forex introducing broker to be either guaranteed or independent, consistent with other regulated futures IBs.
We have not yet had a chance to talk with the NFA or the CFTC about the new rules, but we recommend that all groups who may have to register with the NFA to begin the forex registration process as soon as possible (which includes taking the Series 34 exam) because of the large amount of applications the NFA will receive because of the final regulations.
The full CFTC press release is reprinted below.
****
August 30, 2010
CFTC Releases Final Rules Regarding Retail Forex Transactions
Washington, D.C. – The U.S. Commodity Futures Trading Commission (CFTC) today announced the publication in the Federal Register of final regulations concerning off-exchange retail foreign currency transactions. The rules implement provisions of the Dodd-Frank Wall Street Reform and Consumer Protection Act and the Food, Conservation, and Energy Act of 2008, which, together, provide the CFTC with broad authority to register and regulate entities wishing to serve as counterparties to, or to intermediate, retail foreign exchange (forex) transactions.
"These rules of the road will help protect the American public in the largest area of retail fraud that the CFTC oversees: retail foreign exchange," CFTC Chairman Gary Gensler said. "All CFTC registrants involved in soliciting and selling retail forex contracts to consumers will now have to comply with rules to protect the investing public. This is also the first final rule that the Commission has published to implement the Dodd-Frank Wall Street Reform and Consumer Protection Act. We look forward to publishing additional rules to protect the American public."
The final forex rules put in place requirements for, among other things, registration, disclosure, recordkeeping, financial reporting, minimum capital and other business conduct and operational standards. Specifically, the regulations require the registration of counterparties offering retail foreign currency contracts as either futures commission merchants (FCMs) or retail foreign exchange dealers (RFEDs), a new category of registrant. Persons who solicit orders, exercise discretionary trading authority or operate pools with respect to retail forex also will be required to register, either as introducing brokers, commodity trading advisors, commodity pool operators (as appropriate) or as associated persons of such entities. "Otherwise regulated" entities, such as United States financial institutions and SEC-registered brokers or dealers, remain able to serve as counterparties in such transactions under the oversight of their primary regulators.
The final rules include financial requirements designed to ensure the financial integrity of firms engaging in retail forex transactions and robust customer protections. For example, FCMs and RFEDs are required to maintain net capital of $20 million plus 5 percent of the amount, if any, by which liabilities to retail forex customers exceed $10 million. Leverage in retail forex customer accounts will be subject to a security deposit requirement to be set by the National Futures Association within limits provided by the Commission. All retail forex counterparties and intermediaries will be required to distribute forex-specific risk disclosure statements to customers and comply with comprehensive recordkeeping and reporting requirements.
The final rules become effective October 18, 2010.
Last Updated: August 30, 2010
****
Other related hedge fund law articles:
Mallon P.C. is a forex law firm and provides legal support and forex registration services to forex managers.  Bart Mallon, Esq. can be reached directly at 415-868-5345.
"Investors are accumulating enough bullion to fill Switzerland's vaults twice over as gold's most- accurate forecasters say the longest rally in at least nine decades has further to go no matter what the economy holds."
Go to Source
"The Supreme Court's Citizens United decision allows businesses to make unlimited political contributions to judges and politicians. When judges are elected, the need for these contributions inherently turns judges into politicians. Sympathetic judges are corrupt businesses' most valuable allies. Corporations and their senior officials can commit civil or criminal wrongs with impunity if their case is assigned to a friendly judge. The Robber Barons often had judges on their payrolls. Judges can serve a corporation as both a shield and a sword. They can declare statutes and regulations unlawful. They can issue favorable decisions when corporations sue their critics, which can intimidate, tie up, or even bankrupt the critics."
Go to Source
Capital Raising Best Practice
Lately I have been meeting with and speaking to many experts in capital raising that collectively have raised over $100B within the hedge fund industry. One thing keeps coming up again and again while we complete these interviews for the upcoming Hedge Fund Marketing Mechanics product.
That is that while there are best practices, time saving strategies, costly mistakes to avoid, and blazed paths to follow part of the winning solution for hedge fund marketing is simply working your face off.
You have to make mistakes, take action, implement what you learn, and try what is being taught. You cannot outsource everything, you have to invest your personal time in doing these things and as Wyatt Woodsmall says knowing plus doing is when learning occurs. Simply knowing something leads to 0 growth and 0 progress, you can know everything in the world but without taking action you are not going to raise a single dollar. Jeffrey Gitomer was one of the first "sales gurus" that I was trained by and he always talked about waking up every morning and kicking your own ass. If you do this daily, and with focus you are 20x more likely to eventually succeed and raise the capital you need.
I hope this post is reassuring to those who are reaching out to potential investors daily and constantly improving their marketing materials and a source of motivation for those who have been putting it off for too many months or years without serious attention.
Read more about hedge fund marketing within our Hedge Fund Marketing Guide
Related to: Hedge Fund Marketing Best Practice
Tags: hedge fund marketing, hedge fund marketing best practices, hedge fund marketing strategies, hedge fund marketing training, hedge fund marketing help

Go to Source
Hedge Funds Microsoft
Hedge Funds Buying "Insanely Cheap" Microsoft Shares
Several hedge funds recently bought up "insanely cheap" shares of Microsoft Corporation (MSFT). The giant computer software corporation has been trading around $23 a share, and in the second quarter of 2010 hedge funds including Greenlight Capital, TPG Axon, Blue Ridge, GMT Capital viewed this as too low a price.
The decline means the stock is now trading around 10 times expected earnings for the next 12 months, close to its lowest multiple on record and a 70 percent discount to peers, according to StarMine data. And taking into account Microsoft's $37 billion of cash, the true multiple is more like 8, some investors said.

"That's insanely cheap for a company of this caliber and market position," said Whitney Tilson, managing partner of T2 Partners LLC and the Tilson Mutual Funds, who bought Microsoft shares in the second quarter.

While most investors seem to have concluded that the growth days of the stock are over, a growing faction of savvy hedge funds — including Singh's TPG Axon, Einhorn's Greenlight Capital, John Griffin's Blue Ridge and Thomas Claugus's GMT Capital — see an undervalued opportunity in the huge and increasing profits delivered by the Windows 7 operating system and Office franchise. Source
Related to: Hedge Funds Microsoft
Tags: hedge funds Microsoft, Apple, Microsoft (MFST), Microsoft Corporation stock, Microsoft ticker symbol, hedge funds Microsoft shares

Go to Source
Hedge Funds Equity Risk
Economic Fears Lead Hedge Funds to Cut Equity Risk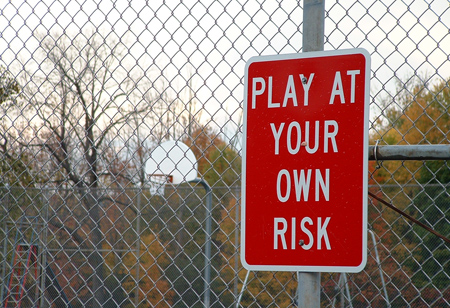 Hedge funds are responding to hints of a struggling US economy by cutting equity risk. Even hedge fund managers that doubt the probability of a double-dip recession are recognizing signs of a weakening economy and positioning their funds against taking losses like in 2008.
Now, with fresh signs of weakness in the U.S. economy, they are positioning to avoid making the same mistakes.
The shift, evident in second-quarter securities filings, is not as simple as leaving equities behind, as many small investors have been doing recently.
Instead, many money managers have shifted to more defensive investments like utilities and high dividend plays, according to a Thomson Reuters review of portfolio disclosures by 30 of the largest fundamentally-oriented hedge funds.
"You're not in that investment mindset of a few years ago any more, and a lot of risk has been taken off the table already," said Steve Goldman, senior market strategist at Weeden & Co in Greenwich, Connecticut. "The consumer is in dire straits, the economy's resilience has been disappointing, and everybody's bracing for it." Source
Related to: Hedge Funds Equity Risk
Tags: Hedge Funds Equity Risk, hedge funds equities, hedge funds equity risk strategy, hedge funds investing in equities, equity risk

Go to Source
Regular people won't — or can't — get back into the market.
Beyond the two big equity bear markets of the past decade, it's no surprise that Main Street has soured on equities thanks to the Madoff scandal and the bail-out of Wall Street banks, followed by high bonuses paid out to bankers last year, all crowned by May's "flash crash". While retail investors ran from equities and piled record amounts of their cash into money market funds in 2008, what really hurts the Street is their failure to forget and come back.
The common punchline on Wall Street is that once the markets have rallied for a while, you wait for the "dumb money" to rush in for a slice of the action. Then the "smart money" sells out and sit backs as retail investors get hosed when the market falters.
Except this year, the dumb money has resolutely stayed away and kept buying bonds and foreign equities, leaving the professionals twisting in the wind.
A parody with more than a small kernel of truth in which the Mogambo Guru "shames" retiring hedge fund manager Stanley Druckenmiller by pointing out that his personal "gold and silver" fund trounced Druckenmiller's performance, by being up 450% in the last decade. As Mogambo says in the conclusion, "this investing stuff is easy!"
Go to Source
"An American hedge fund billionaire was behind £250,000 of donations to the Conservative Party, it has emerged… Mr Bacon has a £10 million home in Knightsbridge, but searches of online electoral roll databases did not turn up his name. It is, however, possible that he has kept his name from going on electronic versions of the database. "
Go to Source
"Last year, billionaire fund manager Stanley F. Druckenmiller shifted $700 million of his own money to his family foundation. Before the transfer, the foundation had assets of about $6.5 million… The Pittsburgh native, who dropped out of a Ph.D. program at the University of Michigan, launched his career as an analyst at Pittsburgh National Bank. He made his mark as the lead portfolio manager for George Soros's Quantum Fund by managing money for Soros beginning in 1988. In 1992 Druckenmiller made a profit of more than $1 billion for Soros by speculating the British pound would be devalued."
Go to Source